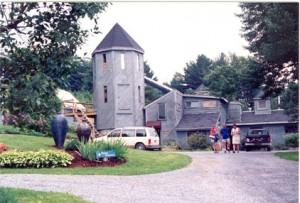 Robert Compton Pottery, Bristol, Vermont was established in 1972.  Robert's first pottery in 1972 was located Moretown, Vermont.  He purchased the Bristol property in 1973.
Summer is visitor season in Vermont and the studio is open to all who come to see the Pottery.  For directions to our pottery click here: * Directions to the Pottery *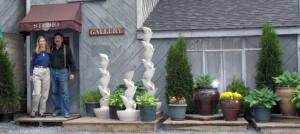 The Pottery Studio and Gallery were opened to the public in the fall of 1990.  Prior to that time Robert's work was sold exclusively through galleries around the country from 1972-1989.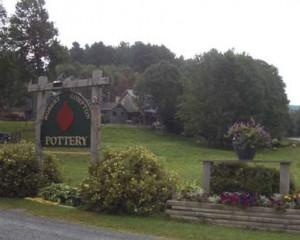 The wet work of throwing is done in winter, the "off" season for the showroom.  Without interruptions Robert is able to concentrate on his work.  He spends several weeks working on different style pots, perfecting the shape of each form.  After the pieces are dry, he loads them into the Gas Fired Car Kiln for a bisque or "biscuit" firing.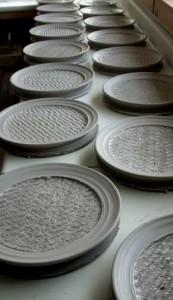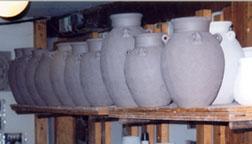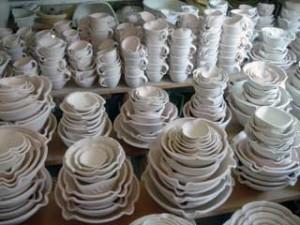 Summer in the Studio means glazing pots.  Robert uses a deck behind his studio to work on.  Large plastic containers hold the glaze and the center table is used to arrange the pots to be glazed.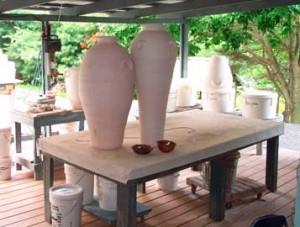 Preparing Pots to be Fired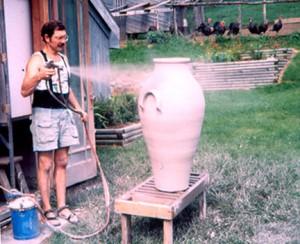 Kilns at the Pottery
The unique Tower at the Pottery
The Gardens and Grounds at the Pottery
Studio Tools and Equipment
Shard pile